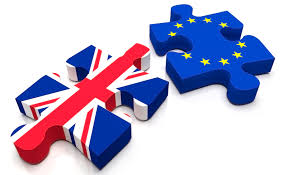 If You are looking for a set-up in the EU after Brexit and want to expand to another European country(In this case, the 28 EU member states plus Iceland, Liechtenstein and Norway), you could consider creating a European Company. 
The European Company – also known as SE (Societas Europea in Latin) – is a type of public limited-liability company that allows you to run your business in different European countries using a single set of rules.
There are several advantages to setting up a European Company:
A simpler way to run business across more than one EU country: you can reorganise your activities under a single European brand name and run your business without setting up a network of subsidiaries.
Greater mobility in the single market. For example, you can transfer your registered office to another EU country without having to dissolve the company.
Set framework system for involving staff employed in more than one country in running your business.
If you own a European Company, you can create one or more subsidiaries that are also European Companies.
What can we offer:
We can offer You different individual pakages taylored just for your needs and ambitions.  
Our servies ranges from simpel mail forwarding, all size office space, manufacturing facilities, warehousing, legal entities, setting up a subsidiary, accounting, management as well as finding the best staff etc.
Just give us a call to get more information on our services. Our phone no is: +45 7242 1000
Our office is located just 8 minutes from the local Aalborg airport, which has daily direct connections to and from London Gatwick airport.
Good links to read:
https://www.gov.uk/business-uk-leaving-eu